30 Jan

We're staring out windows, chatting about our 2nd collaboration with Nils Oscar and congratulating our Friends Dugges for brewing GBG Beer Week 2018 – Biweekly Brewery Update

In this week's biweekly Brewery Update we release our latest IPA "Staring out Windows", we chat a bit about our second collaboration with Nils Oscar and congratulate our Friends Dugges for being chosen to brew this year's GBG Beer Week official beer for 2018.
Brewers in Arms II.
Our second collaboration with Nils Oscar.
Our first collaboration with our friends at Nils Oscar was an India Pale Lager or IPL. Basically and India Pale Ale, but instead of using Pale Ale yeast, we used Lager yeast. It means fermentation happens at a lower temperature and you get the best of both worlds. We brewed it back in March 2015.
This time round Adam headed north west to their brewery in the Swedish town of Nyköping for our second collaboration. The choice of beer is a Kölsch. If you don't know, then Kölsch is officially a beer brewed in Cologne, Germany. It is a clear, top-fermented beer with a bright, straw-yellow hue similar to other beers brewed from mainly Pilsener malt. It is warm fermented at around 13 to 21 °C then conditioned by lagering at cold temperatures.
We decided to keep up with our Brewer's in Arms theme and this is number II, with a release date of 6 April.
Staring out Windows.
A new IPA with Nelson Sauvin and Citra Hops.
Staring out Windows is our first IPA for 2018, and follows on the heels of our last two IPAs. Colonial Hipster a New England IPA and I don't want to change the World, a West Coast IPA. Sure there has been IPAs in between, but they were collaborations. These three IPAs are our own creations.
Staring out Windows is an IPA, brewed with the addition of Nelson Sauvin and Citra hops, on 6,3% ABV.
It's that time of the year again up here in the Nordics, when we're past the winter solstice, the days are getting longer, and we're staring out the window contemplating life and looking for the first signs of spring.
Congratulations Dugges.
GBG Beer Week 2018.
We were very happy to hear that our friends Dugges were selected to brew the official beer for GBG Beer Week 2018. It'll be a Strawberry Sour clocking in at 5.0%. The world premiere is on 30 March and will be available at Systembolaget, the Swedish monopoly, from the 6th of April.
We remember all to clear this time back in 2017, when we released our first photos along with the news of our GBG Beer Week 2017 beer A Moment of Clarity. In our world it was a success and will be available in 96+ Systembolaget stores in Sweden on the 1st of March, and we wish Dugges all the best with their release and hope they have as much fun as we had during our release. Good Luck!!
Thank You Sweden.
#goodtimes #DIPA
This Double IPA was the 6th beer in our library to get a Swedish name. And it's a long name. Du luktar lite som första gången jag träffade dig, which translates directly to, you smell a little like the first time I met you.
We released it at Systembolaget, the Swedish monopoly on the 1st of December last year, where it joined nine other beers already available. It is a hops aromatic flavour with a sweet and clear bitterness, elements of orange flowers, grapefruit, passion fruit, toffee and herbs.
We want to thank everyone who has bought this beer and for all the feedback we got from you. The sales are going well, so we decided to keep it in for a while longer. So don't miss your chance to get hold of it in Sweden.
it's on the shelves in ten stores in Gothenburg, and available to order to your local store, either in-store, or via systembolaget.se
Travel News.
The ultimate guide to Gothenburg, Sweden
.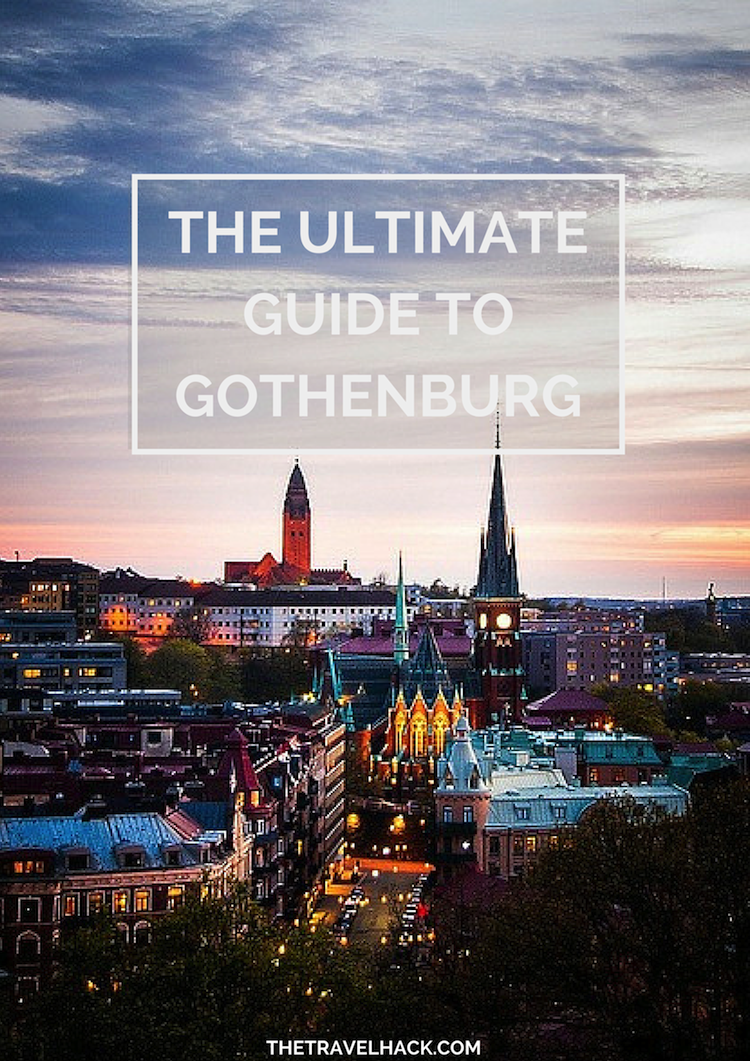 We know it's not even Spring yet, but if you're planning as well in advance as our brewery, then you're already thinking about summer vacation. And if you've never been to Gothenburg, then it's time to change all of that.
And don't forget to come past our Brewery Tap Room, open every second weekend, Fridays 17-21 and Saturdays 14-19.
For such a small city, Gothenburg is packed full of things to see and do. It's the perfect sized city for a long weekend break because there is lots to keep you entertained but you won't feel overwhelmed or as though you've barely scratched the surface.
Read More
Festivals.
So far, we're heading here during 2018
.
The spectacular showcase of the world's best beer is back for 2018. It's basically like BeaverEx17 but with an 8 at the end and a few little surprise additions. This time 80 of the top breweries from across the globe will put their brewers on a jet plane with their brews (yes, we're airfreighting the beers again) and bring them to London fresh to death for everyone to enjoy as they were intended to be.
If you want to go straight to the ticket page now before reading the rest…follow your heart and click here
Gothenburg Beer & Whisky Festival.
At the Gothenburg Beer & Whiskey Fair, a large number of exhibitors gather from Micro Breweries, Breweries, Whiskey Distilleries, Whiskey and Beer Distributors, Brew Masters, Whiskey Chiefs and a variety of delicatessen companies, including other beverages such as Cider, Rum and Avéc. In addition to visiting exhibitors and trying to taste what you are interested in, using drink vouchers, you can also go on a variety of tests at the fair.
Welcome to A Beer & Whiskey Fair at the Swedish Fair in Gothenburg! Get your tickets here.
And finally.
Join us for our first Brewery Tap Room weekend for 2018.
Our first Tap Room weekend two weeks ago got off without a hitch. Now we're looking for the second weekend, and we think the beer list has something for everyone. Our new IPA Staring out Windows will be on for the very first time. The other surprise on the list is our aged Wheat Wine, on 9,1% ABV. We'll also be selling our Low ABV Beers (Folköl) as takeaways, and don't miss our Brewery Tour on Saturday, which starts at 2pm.
Our Tap Room is open during all uneven weeks (Udda veckor), Fridays from 17-21 and Saturdays from 14-19. If you're not sure how weeks work, then this might help.
That's it from us for this week.
Keep well
The Beerbliotek Team
Have a look at the beers from our Standard Assortment, or the new beers from our Special Assortment.
If you'd like to get hold of our beers from the distributors, then get in touch, and we'll link them up with you. If you're keen to distribute our beer in your country, then get in touch, and we can discuss possibilities with you.